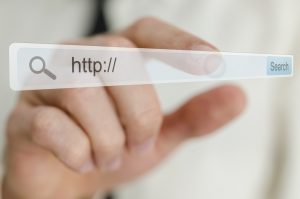 Web hosting member the days without the Internet when your store was your only place to promote your business? Can you imagine a business, any business nowadays, without a website? Your website is your store, your shop, and it is of utmost importance for it to be functional, well designed, fast, stable and well ranked.
To achieve all the things mentioned above you need to set a base – good hosting. Although it sounds tempting to choose a free hosting service for your business, don't be fooled. There are many reasons this choice can backfire and ruin your business.
Website speed
No one likes to wait. Fast load time and responsiveness are a must. You could have a great SEO ranking, best design in the world and perfect service, but if you let visitors wait for your website to load, no one will have the chance to notice it – they will leave. Find a good hosting service that enables fast loading time and responsive design.
If the nature of your business often leads to traffic surges, one other thing you need to think about is performance under load. Your hosting provider needs to give you proper resources when your traffic requires it. The worst thing that could happen to you when you have high visitor count is for your website to slow down. This can instantly turn down the visits you had worked so hard to get.
Optimized hosting
Recently, a number of hosting providers started offering optimized hosting for specific content management systems (CMS). Depending on your CMS, look for optimized servers and custom caching plugins that can speed up your website.
Be available, always
If your website is down, it is the same as if you had locked the front door of your store. Your customers won't be able to find you and learn about your products and services. This translates to less revenue and bad SEO rankings. Remember that recently Amazon had some website glitches during Prime Day, and one hour of downtime cost them nearly $100 million in lost sales. Simply choose a hosting provider that guarantees 99,9% uptime with good support and set your mind at ease.
How good is your security?
If you want your business to grow (and we all do), it is imperative to have good security. If you don't address this thing from the beginning, you might also have problems with users' data that might be compromised. Look for a hosting provider that offers additional protection for your website. Secure servers, additional security software and SSL are things that you should look for. Hosting with a secure IP address (https) means much to your visitors. With SSL encryption, no one will be able to get their hands on the sensitive, personal, or private information from your site.
Backup, backup, backup!
Everyone starts backing up data right after they had their first data loss. It's simple – backups are there in case something goes terribly wrong. A professional web hosting platform should include frequent backups that will protect your data. With regular backup, every possible attack or problem can be resolved, because there is a safe copy of your recent data.
The support that never sleeps
The Internet never sleeps, and your support should not too. Look for a hosting provider that offers customer/technical support 24/7/365. This way you will ensure that every problem is addressed and resolved as fast as possible. If you want a successful business, you cannot afford downtime due to an unresolved issue on the hosting provider's side. A good and reliable hosting provider is never free. At critical points when your site is down, you'll need excellent, responsive support. You just can't skimp on that.
Rankings and SEO
With good uptime, your rankings go up. Every time a search engine is trying to visit and analyze your website it should be up. Otherwise, your rankings will suffer, no matter how strong your SEO is. Tick all your boxes good hosting services don't need to come at a steep price. Make a list of the most important features your business need and look only for ones that have it all. Try to find a hosting provider that is ready to help your business grow and keep up with its size. Do your homework and choose the right provider, since your business will depend on it.